Business
A 'shakeout' among mortgage lenders is coming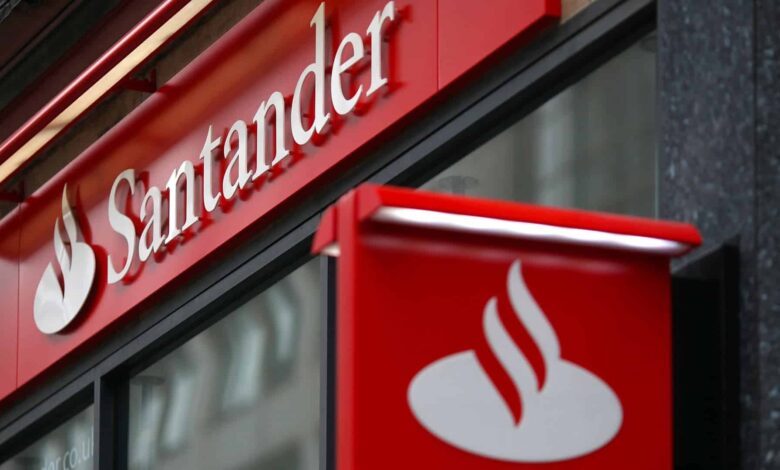 On Wednesday 3 February 2010, a sign hangs at a branch of Banco Santander in London, UK.
Simon Dawson | Bloomberg via Getty Images
Banks and other mortgage lenders have faced declining demand for loans this year as a result of the Federal Reserve's rate hikes.
According to Tim Wennes, CEO of Santander's US division, some companies will be forced to exit the sector completely if refinancing activity dries up.
He would know: Santander, a relatively small player in the mortgage market, announced in February that it was dropping the product.
"We were a first mover here and others are now doing the same math and seeing what happens to mortgage volumes," Wennes said in a recent interview. "For many, especially the smaller institutions, the vast majority of mortgage volume is refinancing activity, which is drying up and likely to cause a shakeout."
Mortgage business thrived during the first two years of the pandemic, driven by the lowest borrowing costs and a preference for suburban homes with home offices. The sector posted a record $4.4 trillion in loan volumes last year, including $2.7 trillion in refinancing activity, according to mortgage data and analytics provider Black Knight.
But rising interest rates and house prices that have yet to fall have made homes out of reach for many Americans and closed the refinancing pipeline for lenders. Interest-based refinancing was down 90% from last year through April, according to Black Knight.
'As well as possible in the given circumstances'
Santander's move, part of a strategic pivot to focus on higher-yield businesses such as the auto loan franchise, now appears to be far-sighted. Santander, which has approximately $154 billion in assets and 15,000 U.S. employees, is part of a Madrid-based global bank with operations across Europe and Latin America.
More recently, the largest home loans banks, JPMorgan Chase and Wells Fargo, have reduced staffing on mortgages to adjust to lower volumes. And reportedly, smaller non-bank providers are trying to sell their lending rights or even consider merging or collaborating with rivals.
"The industry was as good as it gets" last year, said Wennes, a three-decade banking veteran who worked at companies like Union Bank, Wells Fargo and Countrywide.
"We looked at returns over the cycle, saw where we were going with higher interest rates and made the decision to stop," he said.
Follow others?
While banks used to dominated the US mortgage market, they have played a diminished role since the 2008 financial crisis in which home loans played a central role. Instead, non-bank players like Rocket Mortgage have taken market share, less hampered by regulations that rest more heavily on large banks.
Of the top ten mortgage lenders by loan volume, only three are traditional banks: Wells Fargo, JPMorgan and Bank of America.
The rest are newer players with names like United Wholesale Mortgage and Freedom Mortgage. Many of the companies took advantage of the pandemic boom to go public. Their stocks are now deeply submerged, which could lead to consolidation in the sector.
To complicate matters further, banks need to put money into technology platforms to streamline the document-intensive application process to meet customer expectations.
And companies, including JPMorgan, have said increasingly tough capital regulations will force the company to cut mortgages from its balance sheets, making the company less attractive.
The dynamics may lead some banks to decide to offer mortgages through partners, which Santander is doing now; it mentions Rocket Mortgage on its website.
"Banks will eventually have to ask themselves whether they see this as a core product that they offer," Wennes said.